Ball Pen Refill Making:
Market potentiality is high for Ball pen Refill making. Every one is using Ball pens. Requires around 200-300 Sq. Ft area. It can be started with 2 Lakh Rupees Budget.
Machinery:
Punching machine, Ink Filling machine, Centrifuging machine, Hot Stamping Machine. Required Raw materials: Liquid Ink, Pipe and nozzle, Plastic Wrappers, packing consumables like Cardboard Boxes.
Manpower:
1 Sales Executive, 2 Unskilled Workers, 2 semi skilled workers. Market Growth: In the initial stage, we should introduce about our product in Schools, Colleges and Offices. At the same time quality is importatnt, if quality is good, they wont worry about cost, even if it is somehting high. For the time being if quality is good, stationary shops also will prefer your product with all other products.
Refill a Ballpoint or Gel Pen With Fountain Pen Ink.
Step 1: Materials. -1 syringe with needle (I got mine from a printer refill kit)
Step 2: Dismantle the Pen. Take the pen apart, pulling out the ink tube.
Step 3: Take Out the Metal Point and Clean. 2 More Images.
Step 4: Filling a Gel Tube.
Step 5: Filling a Ballpoint Tube.
Step 6: Put Everything Back Together.
---
---
A Complete Guide To Make A Gel Pen Ink.
Step 1: Materials. Syringe with needle.
Step 2: Dismantle the Pen.
Step 3: Take out the Metal Point and Clean.
Step 4: Filling a Gel Tube.
Step 5: Filling a Ball Point Tube.
Step 6: Put Everything Back Together.
How do I make my ball pen write smoother:
To restart a dry ball point pen, start by giving the pen a good shake or tapping it against a hard surface, then scribble vigorously on a piece of paper to try to get the ink flowing. If that doesn't work, you can soak the tip of the pen in rubbing alcohol for 5 minutes.
Is Ballpoint better than Rollerball:
The main difference is the ink inside that reservoir. The Ballpoint uses a thicker, more viscous ink, rather than straight liquid. A liquid ink rollerball basically puts more ink onto the paper than a Ballpoint. In fact, it's about three times the amount which is why your rollerball line is so vivid.
---
---
What is the smoothest Ballpoint pen:
At least one critic says Montblanc's SkyWalker is the smoothest pen he's ever used. It's available in both fine- and medium-point and comes with the company's signature Mystery Black Ink, although you can refill it with other inks if you choose. It's available in six colors and the grip is a contoured barrel.
How long does a pen last: seven years.
Each pen contains enough ink to write a continuous line 4 to 5 kilometers long. Assuming that on average someone uses 1 to 2 meters of ink to write with each day for 365 days. Then the pen will last seven years.
In this filed perfect competition may be there, even though every product will have it is own market. It is a profitable business, in the long run.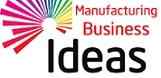 Wishing you all the best,
http://www.seeyourneeds.in