Grinding Shop:
Flour & Grinding Shop in your colony, will give a moderate income. In this business long-term commitment will give success, because you should be familiar. Medium size Flour machine enough to start this Flour Shop, With heavy weight machines, maitenance is also a difficult thing.
Flour Machine:
With Flour Machine, You can start with Grinding machine also. Daily so many will come for making tiffins, dosa, idly etc. Apart this in the same shop, you can start a table with vegetables with basic items, Potatoes, Chilli, Onions, Tomatos etc.
---
---
Vegetables Shop:
These are regular going items, You can get vegetables from whole sale points, If you are having a good tie-up, they will supply vegetables to your shop itself. They will supply weekly once, it is enough to survive. With Flour & Grinding shop, you can add Vegetables sales shouble be there. In this business, 50% margin will be there. If you work hard, profits are yours.
What are the types of grinding machine:
Exploring the Different Types of Grinding Machines. Bench Grinding Machine. Bench grinding machines are characterized by their bench-like shape. Belt Grinding Machine. Belt grinding machines are characterized by the use of a belt sander. Surface Grinding Machine. A third type of grinding machine is a surface grinding machine. Gear Grinding Machine. Die Grinding Machine.
---
---
What is meant by grinding:
Grinding is an abrasive machining process that uses a grinding wheel or grinder as the cutting tool. Grinding is a subset of cutting, as grinding is a true metal-cutting process. Grinding is used to finish workpieces that must show high surface quality and high accuracy of shape and dimension.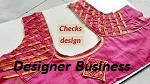 Wishing you all the best,
http://www.seeyourneeds.in