Readymade Garments:
Readymade Garments are mass-produced finished Textile Products of the Clothing industry. They are not custom tailored according to measurements, but rather generalized according to anthropometric studies. They are made from many different Fabrics and yarns.
Why are Readymade Garments Popular today:
Readymade Cloths are comparatively cheaper as they are made in bulk. Another reason for popularity of Readymade Garments is the desire for more and more Cloths. Earlier people used to have two or three pairs of Cloths, but now number of Cloths for every occasion is needed, like Household Wear, Formal Wear, etc.
---
---
Familiar with Tailoring:
If you are familiar with Tailoring, making Garments, In home itself, you can do.If you keep it, in the same, in Shop means; Shop Rentals in Commercial area, Maintenance Charges, all these are overheads to you.
Making Kids Garments:
In Case of Readymade Garments making in home itself, you can cover all these overheads. By making kids garmets in home, you can supply to shops as you like for certain price. You will get good Business.
---
---
Supply to Multiple Shops:
Try to supply to multiple shops, then only you can survive, Stitching rates are highly increased based on that, all are going to Readymade Garments. Even elders also purchasing Readymade Shirts and pants, if any changes are there, they are going for basic alterations in local tailoring points.
Garments Business:
For the time being, Business increases, you can increase your manpower in the same ratio to avoid risk. At least you are having tie up with atleast 10 shops, You can feel that you are settled in this field. Nowadays it is a big market in Garments Business.
---
---
Readymade Garments Store:
Online Purchase of Procurement: When you travel to Purchase inventory, time and money are wasted and it is the starting of Business where you have very less money with you.
Start with Small scale, Gain some experience before:
Location Selection, Legal Aspect, Marketing:
Inventory Management, Target Selective Items:
What do you mean by Garments:
A Garment is a piece of Clothing. The area of New York City where Cloths are Manufactured is known as the Garment District. Derived from the French word for "equipment," Garment is a somewhat generic term you can use when the specific kind of Clothing you're describing is not the point.
---
---
How many Types of Garments:
Presently, the Garments are classified based on the following aspects:
Type of fabric: Knit (T-shirt, sweater)
Season: Winter (jacket)
Events: Party (fashion Wear)
Application: Formal (collar shirt)
Method of Manufacture: Readymade (complete)
Source: Leather (leather)
Gender and age: Women's (skirts)
Shape and styling:
How do I start a gents Wear shop:
You'll need to Purchase merchandise, pay Store rent, buy marketing materials, furnish the Store with fixtures and lighting, and other expenses.
Complete your GST Registration, Start your Clothing Store Small.
Learn from your competition, Be creative, competitive but always original.
Filling Stocks and finding Suppliers.
What do you mean by Garments size:
Clothing size refers to the label sizes used for Garments sold off-the-shelf. There are a large number of standard sizing systems around the world for various Garments, such as dresses, tops, skirts, and trousers.
---
---
Different types of Textiles:
Textiles are classified according to their component Fibers into Silk, Wool, Linen, Cotton, such Synthetic Fibers as Rayon, Nylon, and Polyesters, and some inorganic Fibers, such as cloth of Gold, glass Fiber, and Asbestos cloth.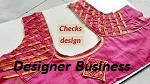 Wishing you all the best,
http://www.seeyourneeds.in